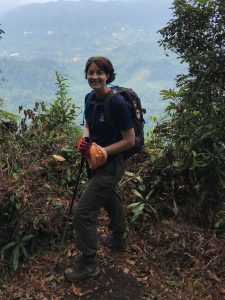 Hi, I'm Becca Taylor and I'm the Leader of Scouts at Tanglin Trust School, Singapore. I started out as a Beaver Leader in 2013, to enable my son to join the TTS British Scouting Overseas group when he was just 5 years old; I just knew that is was something that he would love, and I was right!
After 3 years as a Beaver Leader (known as Chip), 2 years as a Cub Leader (known as Akela), I am now a Scout Leader (known as Becca). Many of my original Beavers are still in Scouting which is a wonderful testament to both their commitment and the fun that they are having.
It was been a pleasure to be a part of each stage, every group has had its challenges and major rewards! We have done some fantastic trips out, hikes, camps, games sessions, experiments, junk modelling, bonfires and singing! We have reached out to the local community and have touched upon some charity work. Now, in Scouts and with the children being older, we aim to do much, much more.
Why do I do it week after week? Well, as well as being lots of fun, my biggest reward is seeing the children succeed at something they didn't believe they could do, through their own resilience and the support of their fellow Scouts, and of course, seeing their beaming smiles every week!